SculptrVR is a PSVR app that is cheap to buy and simple to use. Although it can`t compete with some of the more complex pro level apps for PC based headsets I decided to give it a go and see what I could come up with. I also only have PSVR at the moment which lucky for me was given to me by a friend. So I am motivated to see what it can do.
Below are the ships exported from the PS4 via USB stick and rendered in Octane render with a simple material assigned to highlight some edges and add a bit of noise for texture . Unfortunately the exports from SculptrVR are pretty ruff and ugly but totally suitable to sketch over top of and create new ideas quickly. Each one took 15-20 miniutes to complete.
Once I had all my renders completed I moved into Photoshop converted them to grey scale and started drawing over top.  At first I went for a clean line approach and really failed hard.  In the end keeping it rough and sketchy got me where I wanted to be in around 20-40 mins each I felt that this was the smartest way to work.  In the end I went back and threw in some quick backdrops to make them more presentable. This was more of a test to see how many ships I could come up with quickly so they are pretty sketchy.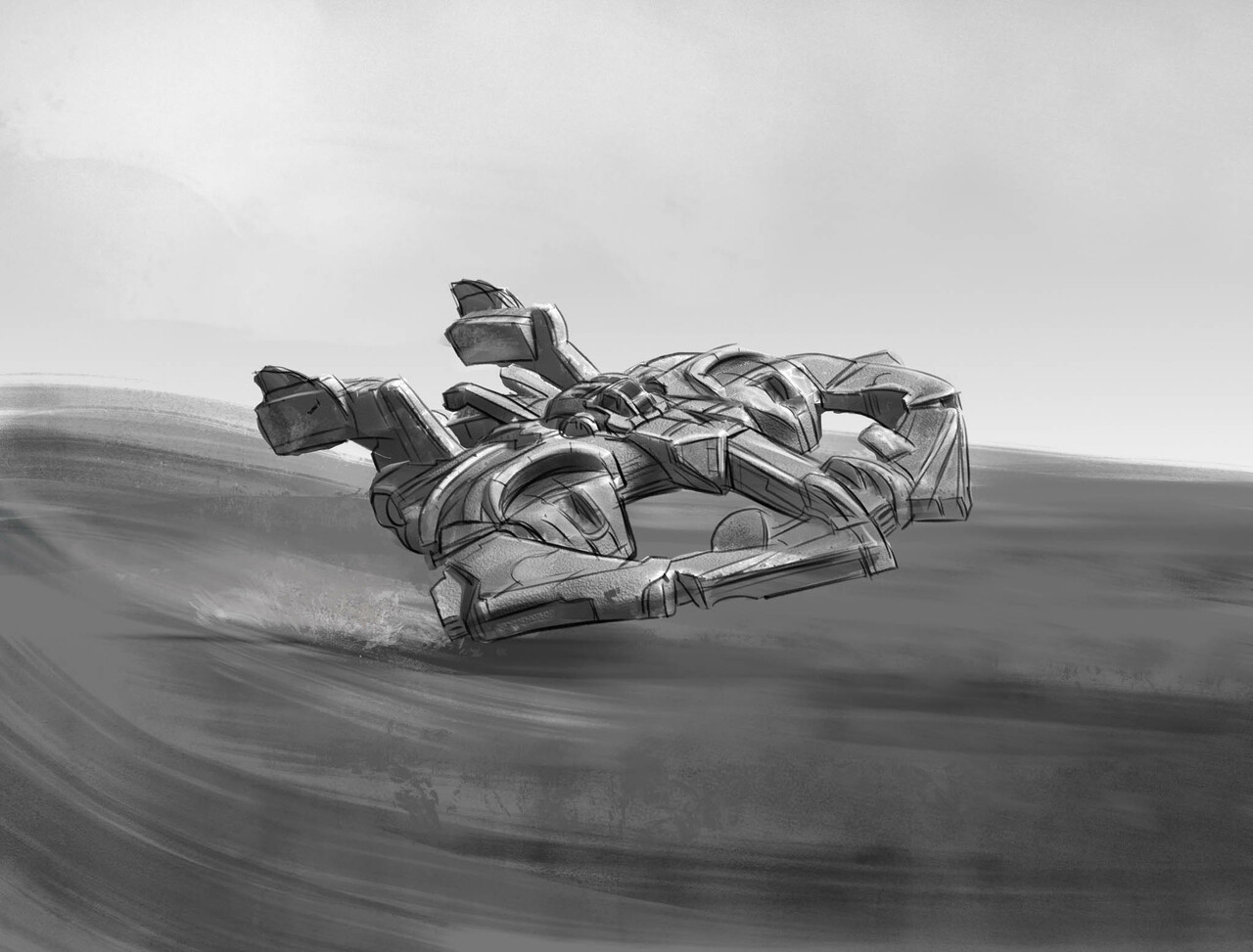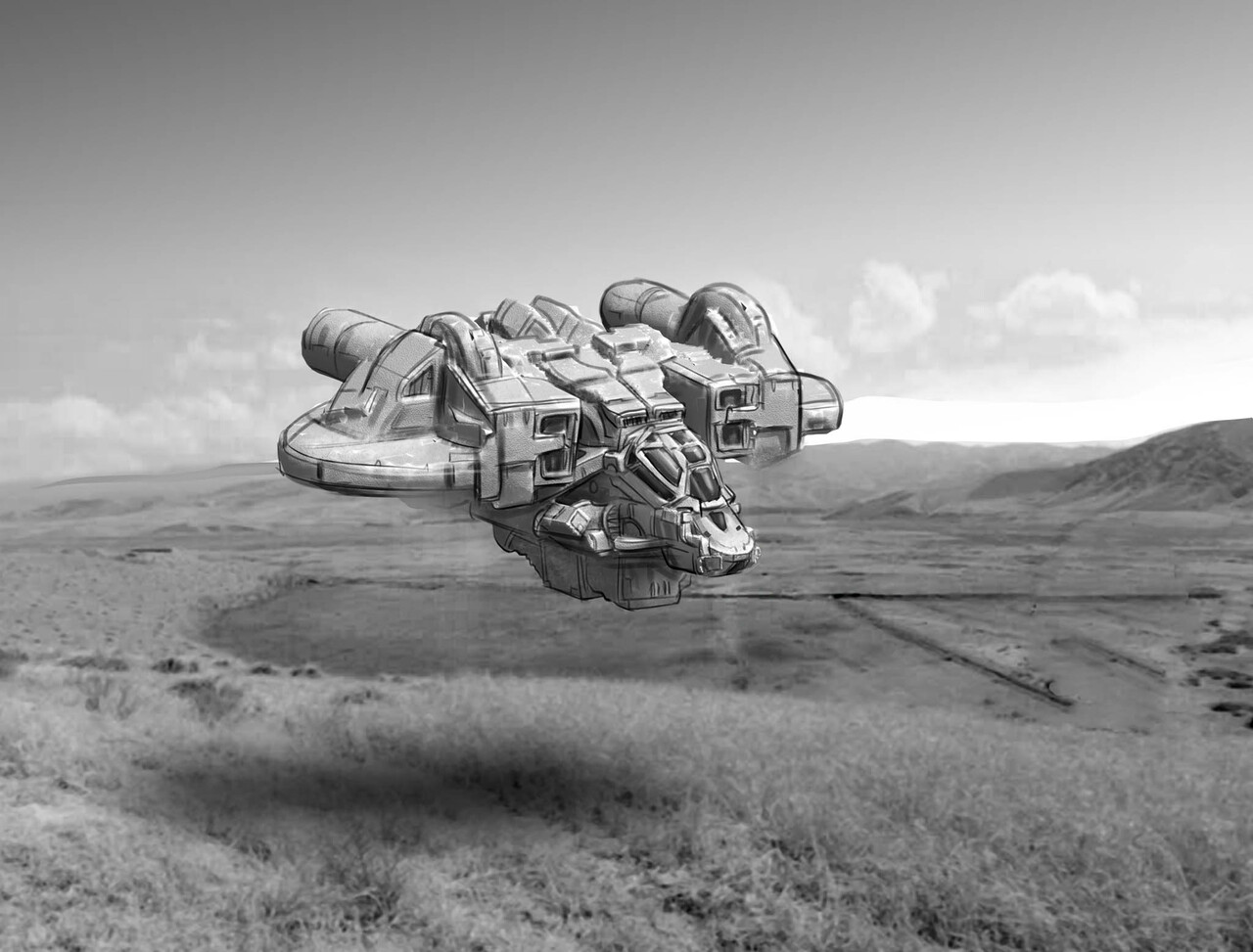 In the middle of doing these concepts I also developed one ship design into a final color concept. Perhaps this one might go on to become a 3D modelling project in Blender at a later date.
To conclude if you have a PSVR Headset and motion controllers I say check out SculptrVR it is amazing for the price.  It`s so simple and fun to use.   I am Very excited  that VR is becoming more affordable and mainstream.  Exciting times to be a creative person.