I like to start with some really loose sketches just to force myself to come up variations even if I know I am committed to the very first sketch.   Some times a better design comes along if you just sketch away.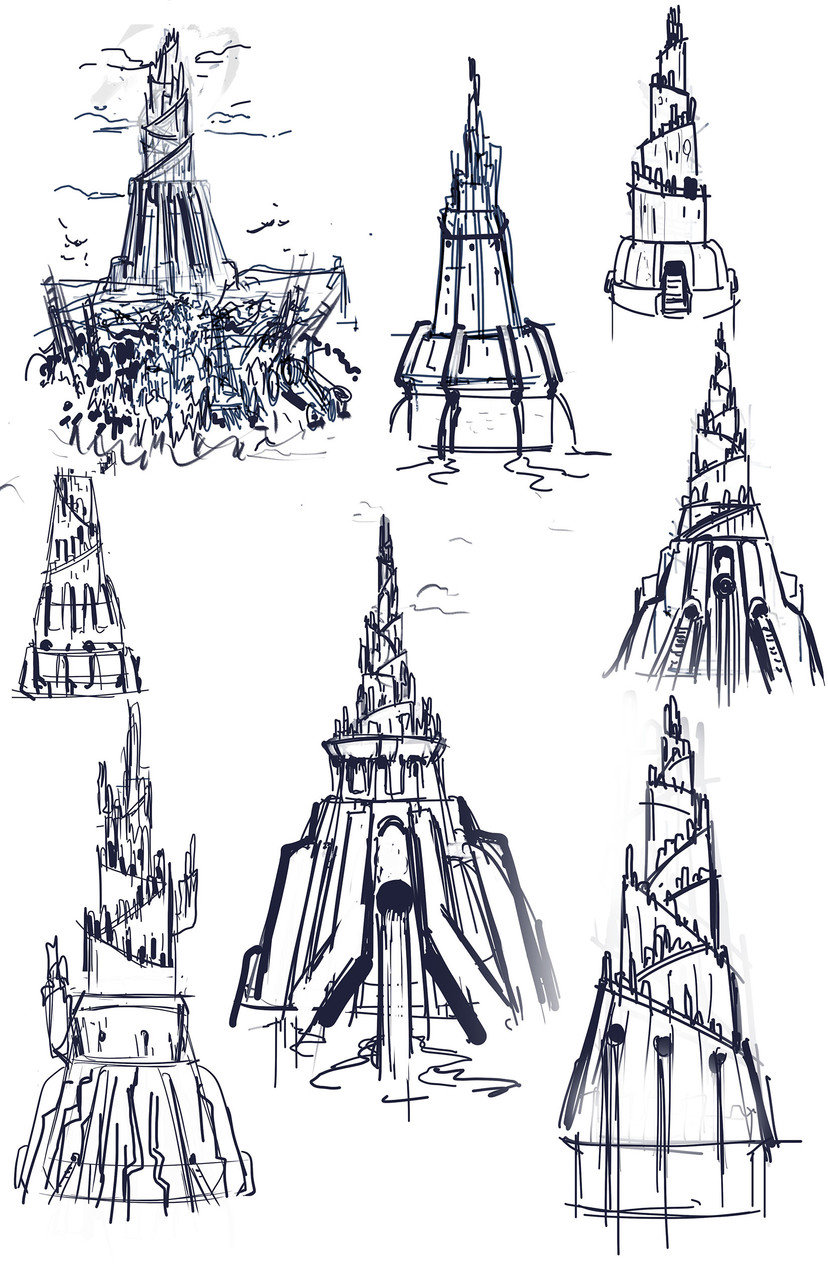 From here I did two more studies just to mess around a bit. a little over the top with all the brush work  but It`s a personal project so I allowed myself all the sandbox time I need.   I think I was procrastinating a little to be honest.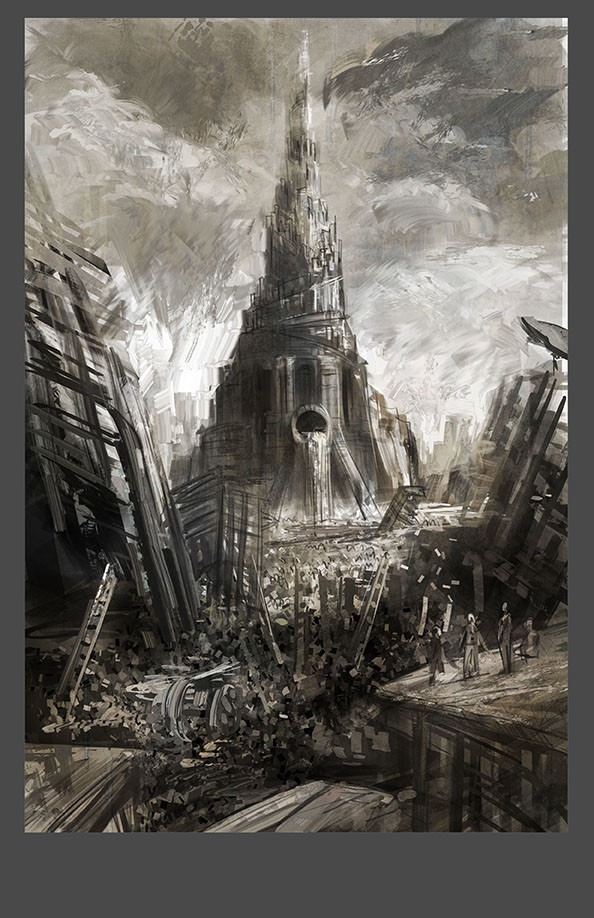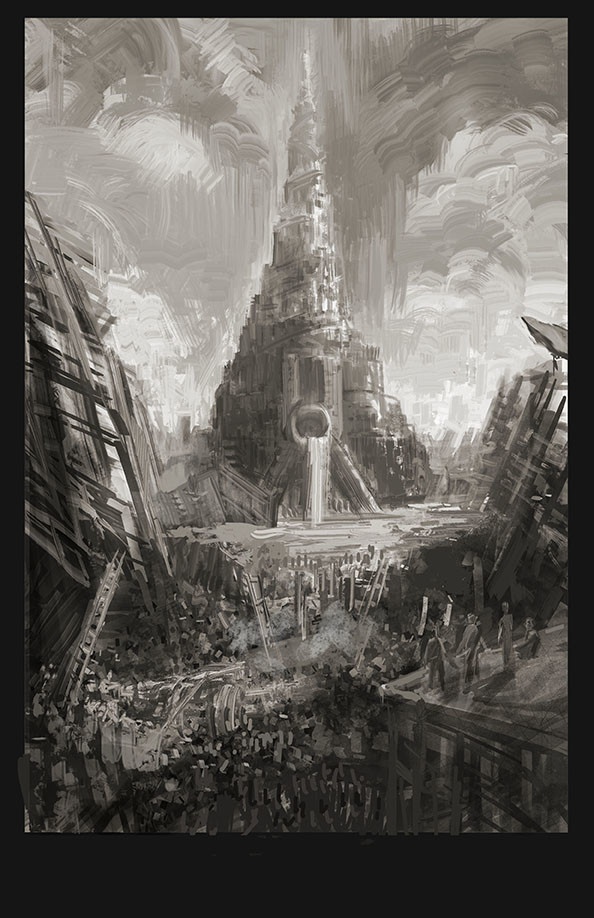 This is where the real fun starts for me.  I am still pretty new to Blender so I am trying to make each personal project  a chance to learn more about 3D workflows.  I built the tower  using  group instances to make the repeating tower sections very quickly and used some Mirror modifiers for the bottom parts. quick and dirty.
The foreground buildings are from the Free Kit Bash3D  Warzone sample pack.  The crowds gave me a chance to use Blender Particles for the first time. Amazing what you can do with particles really.
Here are my Render passes ready for Photoshop. The ID pass looks funky but comes in handy when making layers in Photoshop.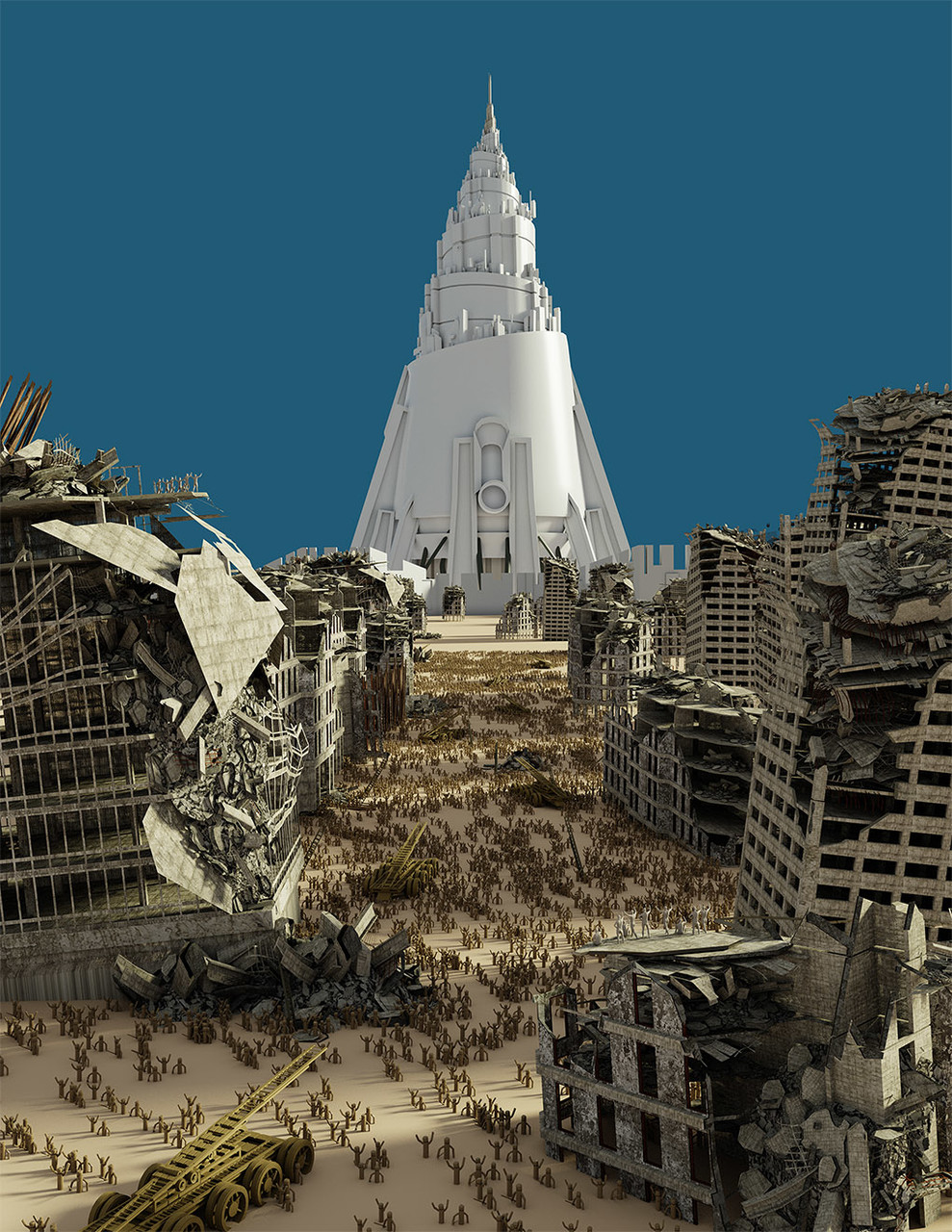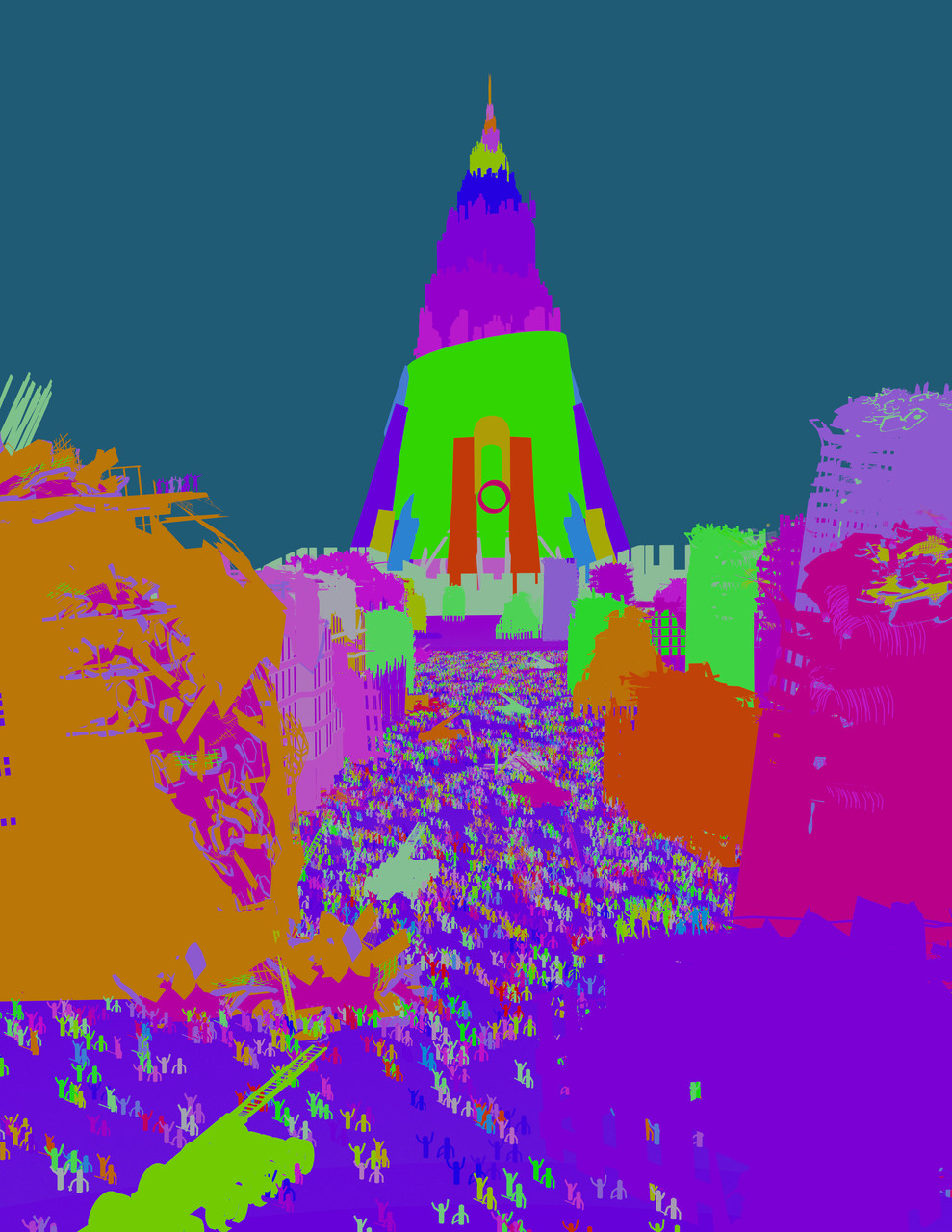 ClownPass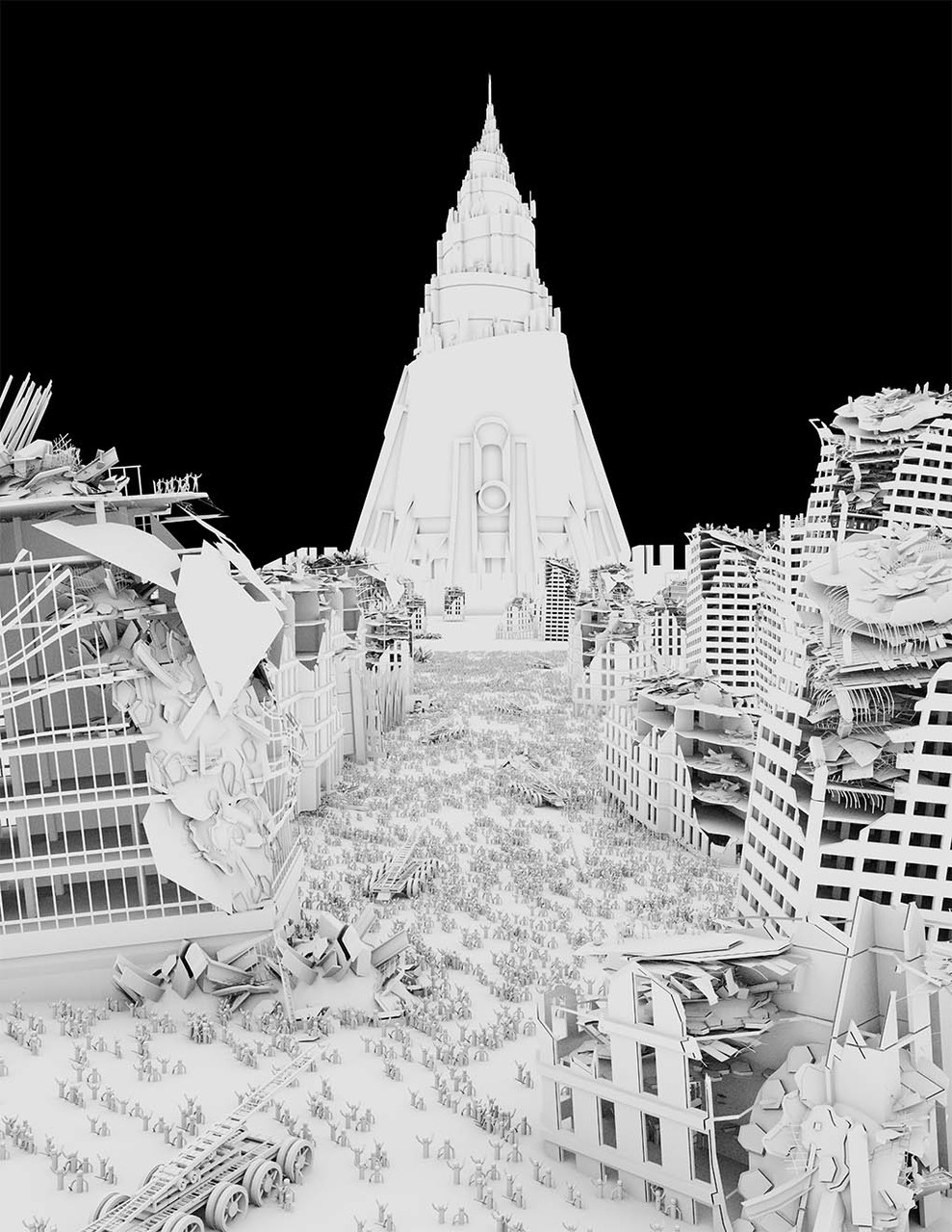 AO Pass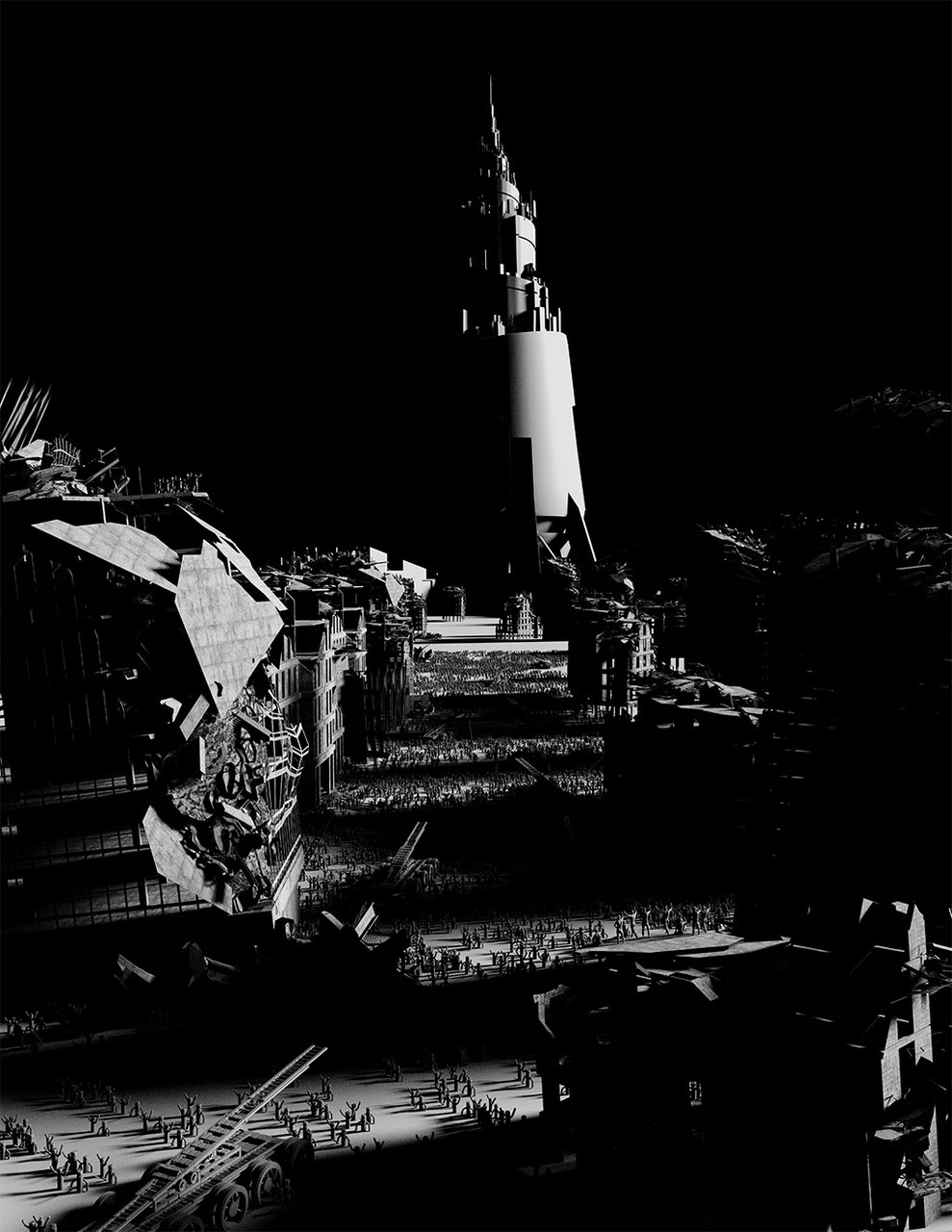 Shadow Pass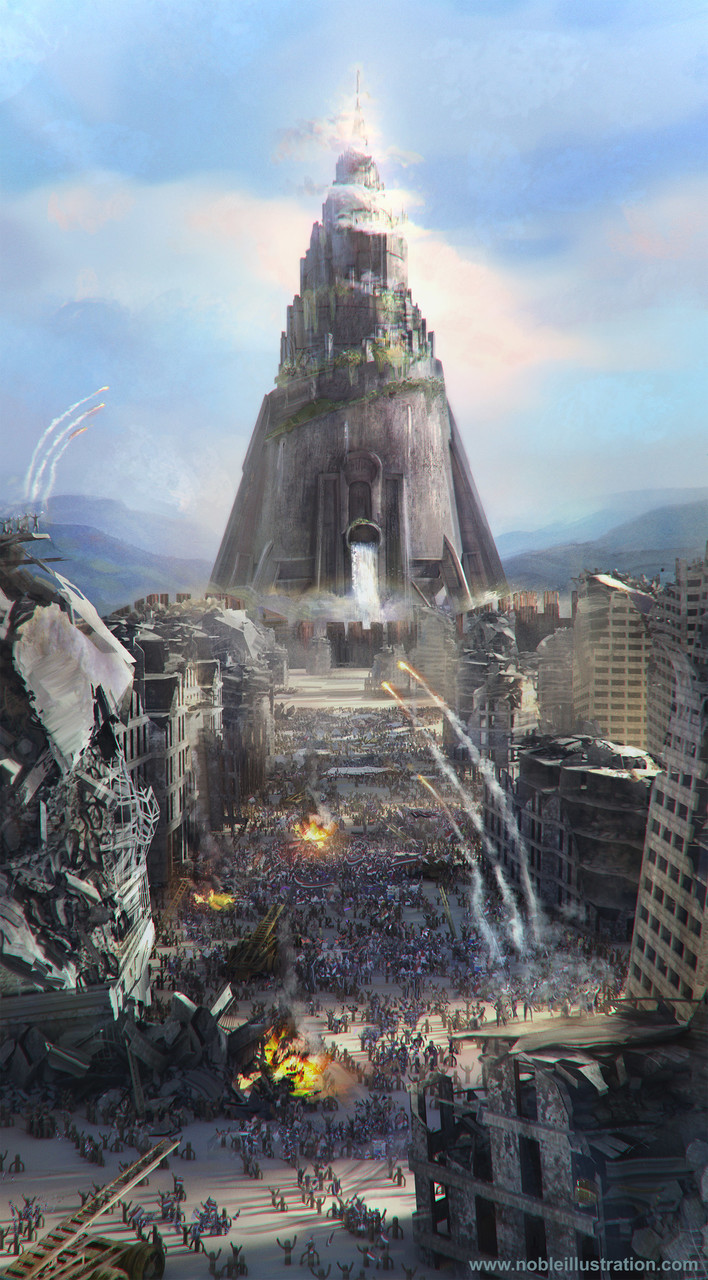 This is when I add in the environment  and atmosphere. It would have been fun to do that in 3D but for now its much faster for me to just paint it in 2D.  Overall I decided to go with a more natural palette to make the tower city look more wonderland like.  Maybe a scene like this would tend to be less colorful and more tonal but not this time.